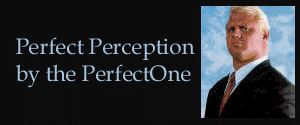 Welcome to an all-new edition of the Perfect Perception. It's been awhile since I've had the motivation to write this column. I have finally gotten over the fact that Mr. Perfect has been fired by the WWE. Speaking of people leaving the WWE, what a shocker that we have experienced this past week. Stone Cold Steve Austin has finally lived up to his character, and has bitten everyone associated with the WWE: Vince, the superstars, all of its employees, and most importantly, the fans.
Stone Cold Steve Austin has, for the past six years, lived by the motto "Don't Trust Anybody." He proved this past Monday night that no one should trust Stone Cold Steve Austin. Instead of arguing over what he wanted to do for Raw, he secretly booked a flight home with Debra (his wife), and thus walked away from the WWE forever.
Although I'm pissed at what Mr. Austin did, I am glad the WWE is not planning on firing him. Although releasing him would free up some funds that could be used to sign Bill Goldberg (who I now think they should go after), releasing him would give him the chance to go to a rival organization, such as the NWA-TNA. By doing this, Austin will not learn a lesson at all. I don't care who you are, if you walk out on your job, and do so secretly, then there must be some reprecussions. Austin will now have to sit at home and reflect on all the good he did for the business, and all the fans that he had, and then screwed.
Within this past week, though, it is being reported that Austin is still finding ways of getting himself into trouble. Now, it appears that he has hit his wife, Debra, which is totally dispicable. This news was taken from Lords of Pain. Whether or not it is true, that remains to be seen. But if it is, I have a feeling that Austin has hit Rock Bottom. Not that that is an excuse, but the man may need to get some professional help.
Where does the WWE go from here? Well, Austin is a thing of the past. Even if he were to do what he could to help, he is not the answer to the WWE's recent downfalls. The WWE must promote new superstars (may I suggest Booker T) and shoot them to the moon. The WWE has been successful with Austin at the helm for the past six years, but it is time to move on. He has been stale, and hasn't been able to create the excitement he once did. During this adjustment period, some odd things are bound to happen, but that should be more interesting than watching Austin kick someone, give them a stunner, and then drink beer. Whoop-de-doo!
Austin, thanks for the memories. I hope you find yourself some help and get better.