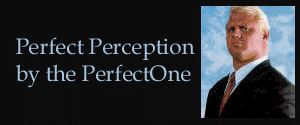 I am the PerfectOne! Today, we are going to look at the death of the Intercontinental Championship in addition to other things.
So, anyhow, as most of you probably know by now, the WWE has decided to eliminate the Intercontinental Championship by having the winner-take-all at No Mercy between Triple H and Kane. WWE is claiming that they are doing this in order to bring more prestige to the championships in the organization. While eliminating some championships (such as the Hardcore) is a good thing, doing away with a title that has an incredible history is not necessarily the best way to build prestige back up. WWE has not been real clear as to whether or not the title will be totally eliminated, or if the champ will hold both belts. Hopefully it will be the latter. But if not, we have reason to complain.
Some of the all-time greats in the WWE(F) held the Intercontinental Championship and proved to be the launching point for futute success. People like Randy Savage, Bret Hart, Steve Austin, Triple H, The Rock, Chris Jericho, and Kurt Angle to name a few. Dumping the IC title is like spitting in the face of these guys. Although, I'm sure Triple H doesn't mind, considering he may be one of the people behind this decision (this rumor comes from another website, not from me). Whether or not this is factual is not the point, rather, a longstanding tradition is being wiped out with the stroke of a pen. When a person turns on Raw from now on, he/she will be treated to more Triple H hogged time, matches with this "combined" championship, tag team championship matches, and women's matches (if they actually let them wrestle instead of doing stupid cheap ratings ploys which don't work anymore). Are all the midcard guys supposed to wrestle in the tag team division now? Ooh, maybe they would be willing to do TLC matches too.
Speaking of matches, some of the all time great matches came from fighting over the IC title. Two jump out to me, one being Ricky Steamboat versus Randy Savage at WrestleMania III and Razor Ramon versus Shawn Michaels in a ladder match at WrestleMania X. There have been countless others, and the title gives the performers a tangible reason for going all out in these matches. Midcard guys can wrestle for "pride" only so many times. Eventually, there needs to be some tangible object for them to have as a reward for their hard work. That is the key to making the championships more prestigious. They do not have to be eliminated. Rather, the workers need to wrestle solid matches to make the titles important. Guys like the Wastefather, er Godfather, helped to ruin this tradition for the Intercontinental strap years ago. But I could see a Chris Jericho-Booker T match for the Intercontinental title giving the fans a reason to see the belt as important. Granted, this would not happen overnight, but isn't the WWE also saying that the solution to their problems won't be evident overnight as well?
As I usually do, I'm going to give the WWE the benefit of the doubt. Vince McMahon has been in this business for years, and if he's thinking clearly, he can and will most likely do the right thing. He's been distracted in recent years with the XFL and the WCW purchase. When Vinnie-Mac focuses solely on the WWE product, more often than not he is successful. With any luck, Vince will pull a fast one on Bischoff and say that the IC title can't be eliminated. One can only hope.
Now on to other random things. I liked Raw Roulette this past Monday as it gave us something different to watch as opposed to the usual old thing. However, it seemed like that they were putting more sexuality out there again. As we know, I'm not a fan of this. I hate the Godfather as the Godfather and I think that the WWE truly does not wish to give any credit to the women's division based upon the STUPID stipulations for the Women's title match. I'm sure the horn-dogs out there thought it was great, but I personally was disgusted with that crap. I felt like it was 1998 all over again and Vince Russo was running around backstage. My hope is that when Lawler returns next week his night with the "hos" was so incredible he dare not say a word about it.
In my opinion, Raw needs to focus more on the in-ring talent they have. Guys like Booker T and Steven Richards to name a few. Let these guys wrestle quality matches on Raw. Cut out all the "sizzle" as good ol' JR likes to call it. Maybe he and I think alike on that point because I know he would like to see more of the in-ring product as well, or at least that's what he eludes to weekly. In any event, I'm sure these issues will be worked out and Raw's WRESTLING will once again be great.
Oh, and by the way, someone get the paint cans away from Jeff Hardy.
Oh, and congrats to WWE for winning their case against Nicole Bass. Why did they have her on TV again?
E-mail me your thoughts or post them in the Outside Influence Forums. I'm trying these out for thirty days to see if they're popular at all here. I hope so as I think it would be fitting for a site like this. The Outside Influence is based on opinions and ideas of fans. If we cannot share these ideas, not only does this site not succeed in its mission, but the idea of free speech is destroyed in our little corner of the web.
Until next time, I am the PerfectOne.